MDBC / Informa Market: Behind The Scenes at FHM 2019
Date

26 September 2019 - 20 January 2021

Time

09:00 - 04:12

Location

Kuala Lumpur Convention Centre

Organisation

Malaysian Dutch Business Council

Entrance

100,00 MYR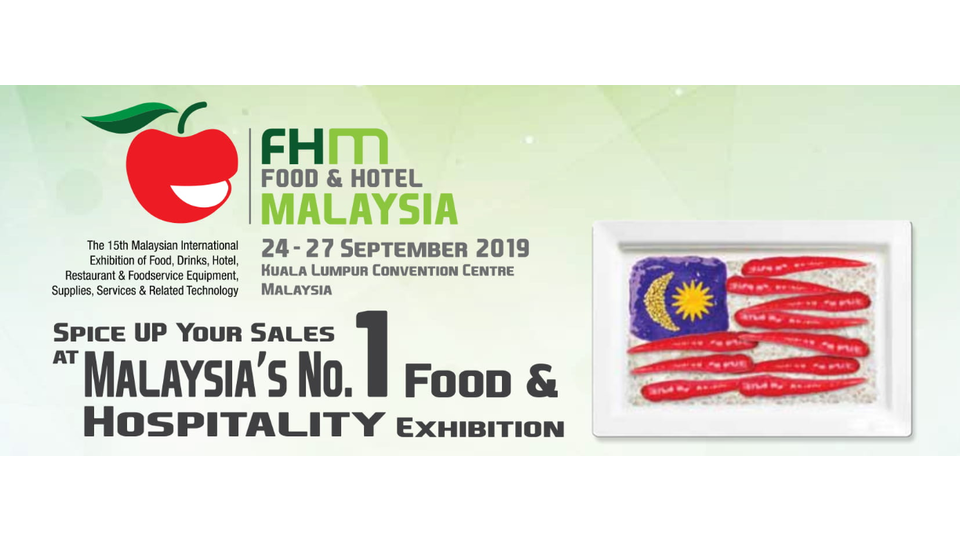 More about event
Dear MDBC and ADCN members,
Food & Hotel Malaysia (FHM) is Malaysia's premier trade – only food and hospitality show. This year, the organizer of FHM 2019, Informa Market, would like to host MDBC members for a "Behind – the – Scenes" tour at the exhibition.
The bi – annual FHM 2017 edition, together with Culinaire Malaysia 2017, received overwhelming support with a record attendance of 25,823 Trade Visitors, an amazing 13.46% increase over 2015. FHM 2019 aims to bring an even bigger and better show compared to any of its previous series adding better opportunities for both exhibition and visitors of the show. With an impeccable reputation and years of experience, FHM is not just an exhibition, it's a gathering for everyone residing in, or interested in, the Food, Beverage & Hospitality industry. FHM covers everything under its roof: join the educational talks, celebrity chef cooking demonstrations with displays of various types, and a wide range of produce and services, an abundance of sampling, and all of the fun!.
Date: Thursday, 26 September 2019
Time: 15:00 – 16:00 hrs
Venue: KL Convention Centre, KLCC
Fee MDBC: This event is complimentary for MDBC members*
Fee ADCN: RM 100
* Pre – registered visitors (before 20 Sept deadline) will enjoy a complimentary visitor pass to FHM 2019 exhibition.
Please note that due to space constraints:
a) Registration will be on a first come, first served basis;
b) We will be able to accept one (1) registration per MDBC/ADCN member company; additional representatives will be placed on a waiting list.
REGISTRATION
You may use the registration form on the website for registration. Registration must be done before Friday 20 September 2019. By clicking and registering online, you acknowledge the event guidelines.
All registered guests will receive our re – confirmation latest by Wednesday, 25 September 2019 with venue details; Please contact us if you do not receive this confirmation.
Please note: Reservations are required; a slot is reserved for you so in case of last minute unavailability, we highly recommend a replacement.
With best regards,
MDBC Secretariat
Tel: +603 – 2722 8335